GREETINGS!
As an accomplished Inspirational Writer who recently opened an Etsy Shop, I am finally realizing my Elusive Dream Come True…And, I am so excited to be here! (Read all "About Page" it:
www.etsy.com/shop/WriteWordByRosaLinda/about
)
WriteWordByRosaLinda
boasts the Personalized, KEEPSAKE GIFT-GREETING –a beautifully written verse on a ribbon-wrapped parchment scroll, tucked inside a jewelry box adorned with a uniquely designed Box-Sleeve/Gift Tag. All my work is Hand-Crafted, Heart-Inspired; and, created completely by me with plenty of TLC.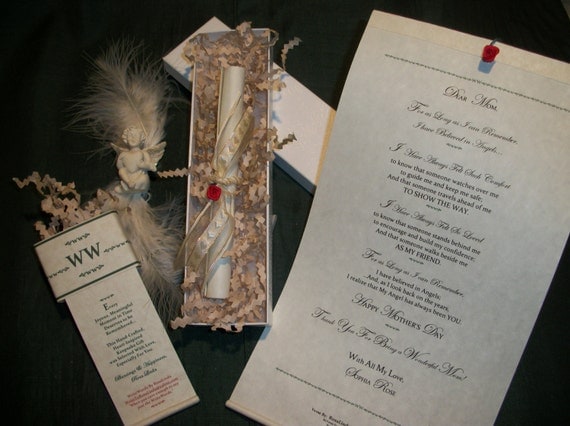 What brought you to Etsy?
I CAME TO ETSY TO BE WITH KINDRED SPIRITS. Continually amazed at, and in awe of, the home-spun talent of Etsy Shop Owners, I feel an 'At Home Comfort' knowing my creativity is among such artistry. To be my own boss with an affordable, mega-accessible storefront with easy navigation & shop tools, are high incentives that invite me to stay.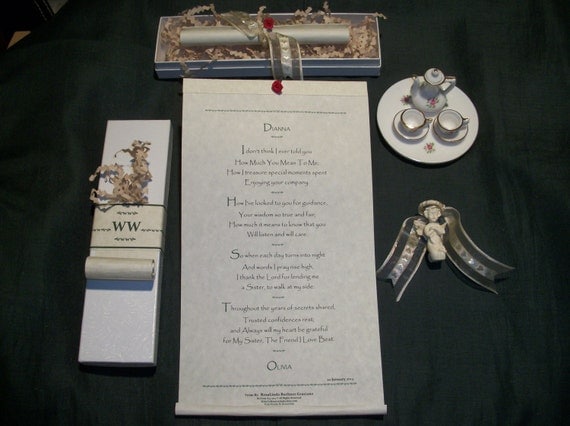 What inspires you?
INSPIRATION MAY BE FOUND IN A MAJESTIC MOUNTAIN VIEW or in a single blade of grass. I see it everywhere. However, it's not so much what I see – but what I feel. Being empathetic helps me relate to every reader through the words I write. The depth of my compassion for others coupled with my innate creativity, are the very foundation for WriteWords By RosaLinda.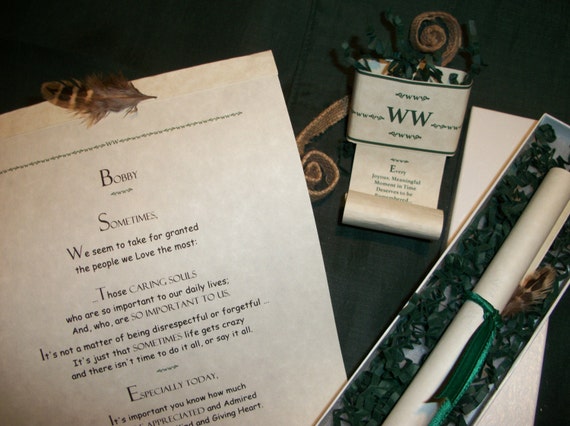 What is your favorite item from your shop?
I LIKE TO SAY THAT I AM RATHER PARTIAL TO IMPARTIALITY. As a sister to three (3) brothers, a mother to two (2) sons, and a MeMa to two (2) grandsons, I've learned not to play favorites! I love all my work equally (as you might suspect).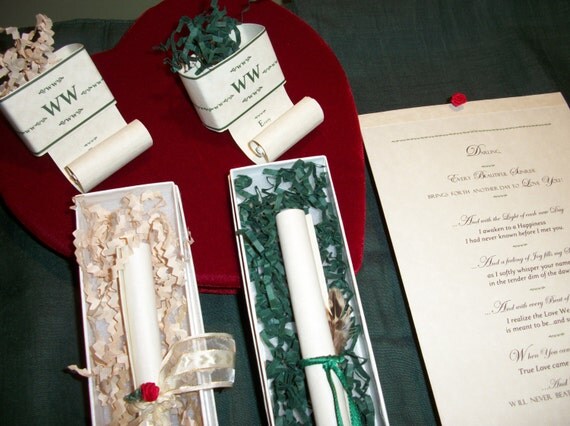 THANK YOU for the opportunity to share WriteWords By RosaLinda and the Personalized Keepsake GiftGreeting. It is the perfect gift for All the Write Occasions…When you care enough to say just the WriteWords!
Connect with
WriteWordByRosaLinda
on social media:
BLOG:
writewordsbyrosalinda.weebly.com/blog-gift-greeting-gabber
FACEBOOK:
www.Facebook.com/WriteWordsByRosaLinda
LINKED IN:
www.linkedin.com/pub/rosalinda-buchner-graziano/28/182/b19/
TWITTER:
www.twitter.com/WWbyRL