Hello from the
ForKeepz
Shop. Forkeepz was started by two parents who cherish their children's art and have designed a bright, stylish and colorful storage solution. In our Etsy shop, we offer personal portfolios designed to conserve and protect children's artwork. These are individually customized with your child's name. The portfolios are attractive acid-free and archival-safe product with plastic sleeves to keep the work protected and easy to view. Each folio presents itself as a book you can shelve or display. Available in two sizes 13"x 9" and 9"x12". Order a portfolio for the start of the school year and slip your children's art or school work in the pages through out the year. Great teacher's gift too!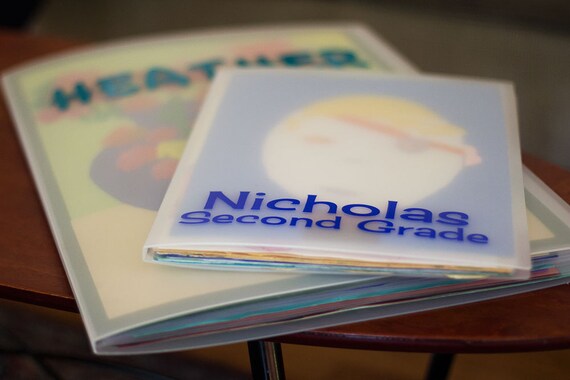 What brought you to Etsy?
We designed and made Forkeepz portfolios for ourselves because we were looking for a stylish solution to enjoy and share our children's creations. Stuffing our kids papers into plastic bins just wasn't working for us. We had friends and relatives with Etsy shops and decided to share our solution with others.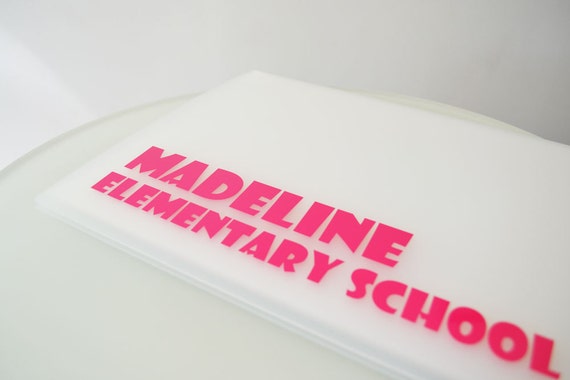 What is your favorite item from your shop?
We love the size of our 13" x 19" portfolio, for storing large construction paper, and are particularly sentimental about bigger, multi-media works. Personalized portfolios help us to organize our children's art, and storing the work in this manner offers the opportunity to look back on our child's physical and mental development; invoking wonderful memories. Showcase design has been our most popular seller because it's bold and has a youthful appeal.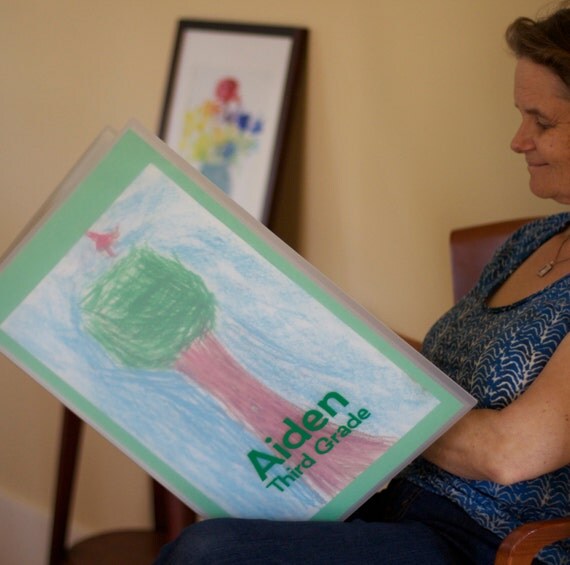 Do you have any big plans for your shop?
Forkeepz are constantly trying to improve our photographic impact. Our Portfolios are translucent with slightly bumpy surfaces, making them difficult to photograph. We hope to improve the quality of image so our customers really understand the elegance of the portfolios, while capturing the color of the personalized labels. Our products make unique and personal gifts for grandparents and teachers. We are working on more designs.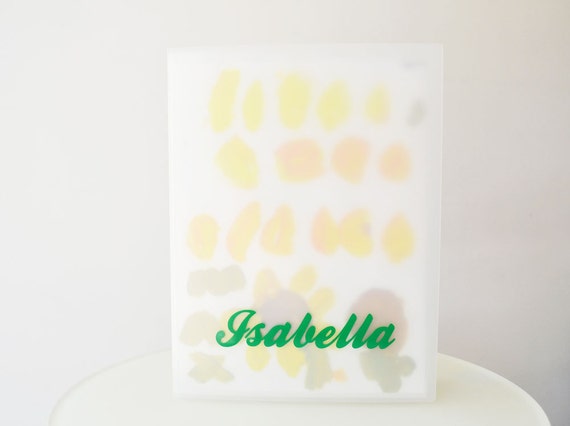 Come see us on social media:
Pinterest:
www.pinterest.com/forkeepzhq
Facebook:
www.facebook.com/forkeepzhq
Instagram:
www.instagram.com/forkeepzhq
Website:
www.forkeepz.com