Featuring Etsy Shop JBtenFour
Hello! My name is Jamie and for as long as I can remember, I've been drawn to any and all things creative! I have always been a "think outside of the box" person. (My grandmother says it's because I'm a lefty and a Libra, which is supposed to be the 'most creative sign'!) I have found that it's best not to fight nature! :-)

My real craft started in 2005. I was 21 and was doing promotional modeling for Mt. Dew. My job was to give samples to people and talk up the product! There were these bright green soda tabs (and back then, the energy drink craze was just getting started!) and I just KNEW I could make something with them! I brought them home and decided to make earrings! I made some for the other models that evening and I presented them with my creations and they were an INSTANT success! I've been making them ever since, tweaking the design to what it is today!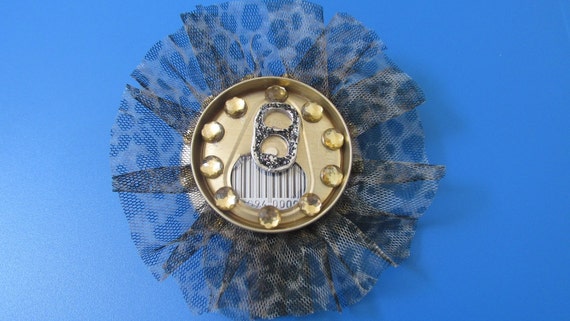 What brought you to Etsy?
I came to Etsy because I was CONSTANTLY being told that I need to open a shop online. I wait tables and always wear my accessories at work, and it was always a converstation starter! So, I got my page together, made business cards and the rest is history! I've been open since April. I must admit, opening a shop online intimidated me, but so far, so good! :-)
What inspires you?
My grandma was my first inspiration because she was so ecentric, fabulous, and always had me help her do some type of craft! My work is mainly from unconventional materials, and that idea really took off from watching "Project Runway". They make garments from recyclables and it challenges me to think in a different way! I love the idea of eco friendly accessories, but it's difficult to make it look fashionable, so that is my goal when I make an accessory! I am also one of the biggest Gwen Stefani fans you'll ever meet and her style over the years has been a huge inspiration to me!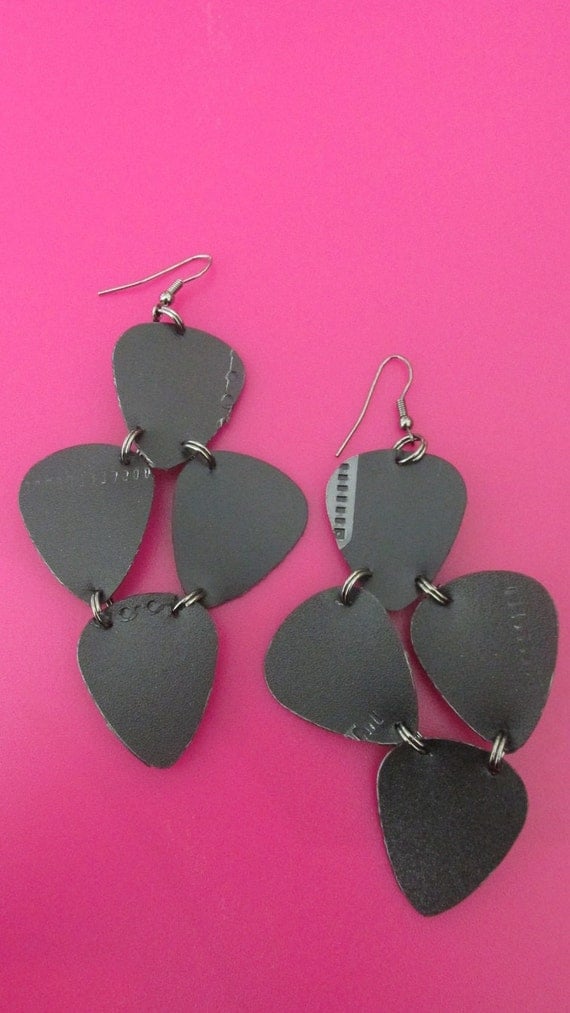 Do you have any big plans for your shop?
I suppose my big plans for my shop is to be able to sell items on a consistant basis so this could be my 'day job'. This is what I love to do and if it could be my main source of income, then I would be absolutely thrilled! I also LOVE the idea of people from all over wearing my accessories! It makes me truly happy to see a girl rock my work!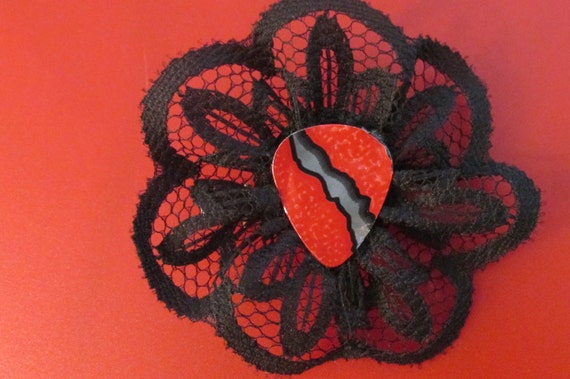 Follow JBtenFour on social media -
Facebook:
www.facebook.com/pages/JB-Ten-Four/165338686830109?ref=hl
Instagram:
www.instagram.com/jbtenfour