We are two sisters that decided to express our African culture in accessories and home decor. The idea started out as we were making gifts for friends that were coming from all over the world to attend a huge convention in New jersey. It was amazing. we loved doing it and loved that the friends appreciated it so much. We then decided to start out just selling bracelets online via Etsy to see how it would go. Came up with a lot of names and just realized that this work is ours, we should include our names... That is when
HannaMari Creates
came about (June 30, 2014).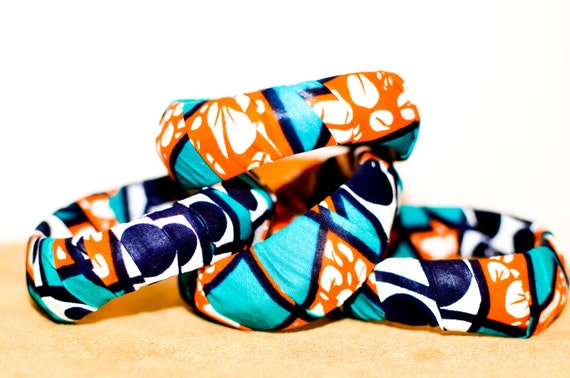 What brought you to Etsy?
We love Etsy because it is a platform for us to express our creativity and give us the opportunity to share it with others. We get so excited when we see someone favorting our shop because it helps us know that we are doign something right that catches attention!
Abstract art inspires us and to use the prints of our fabric to create things for everyday use is exciting to us. We talk all the time about things that people can use or wear to show off their creative side as well. It really is a fun thing for us. We cruise Etsy to see who can inspire us the most and are amazed at the wonderful things that we see.

What is your favorite item from your shop?
Our most favorite item is our Fab Candy jewelry set (hair bow clip, bangle & earrings)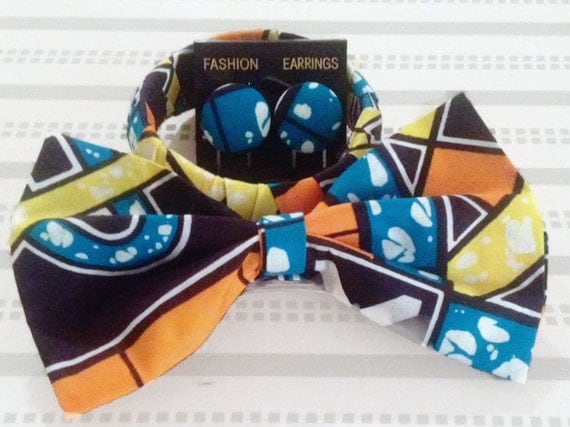 Something about it catches our eye all the time! We made this for a buyer and she absolutely loved it. This gave us the confidence to try different variations of our fabric and see what interests people the most. The colors are very vibrant and captivating. Fabulous and sweet like candy :-).
What has been your best experience on Etsy?
The best experience we had was when a buyer was inquiring of a wholesale order. We felt so honored (especially since we are so new to Etsy) to have someone ask us. It means they want to share with others what we want everyone to discover. We see it as them helping us get our inspirations out there.
We definitely do. We hope to participate in expos in the near future. Right now, we are just enjoying the ride :-). Slowly but surely, we will get there!!
Find HannaMariCreates on Twitter: