My name is Elle Michelle B, aka
The Mad Bagger
.
I design, sew, and customize my very own handmade bags inspired by tales of fantasy, fiction, and history for the wizards and witches hiding among us. For the mermaids and mermen swimming in the deepest depths of the oceans. For the elves and fairy-folk that dwell in the forests. For the aristocratic vampires and the Victorian steampunk connoisseurs. For the dreamers, the imaginative, and the romantic and to those with a "different" kind of taste.
All magical affiliation, identification, and information is kept strictly confidential.
Alongside my handmade bags I sell vintage accessories such as jewelry, shoes, and bags. Some vintage items are so unique looking that I find myself drawn to them. Vintage items can also compliment an idea, theme, or design I have imagined in my head. I sometimes use these vintage items (such as cameos, buttons, and pendants) as decorations for my handmade creations. I hope you are as attracted to the vintage collection at the shop as much as I am. Perhaps you'll be able to use something here to add detail to your own special look.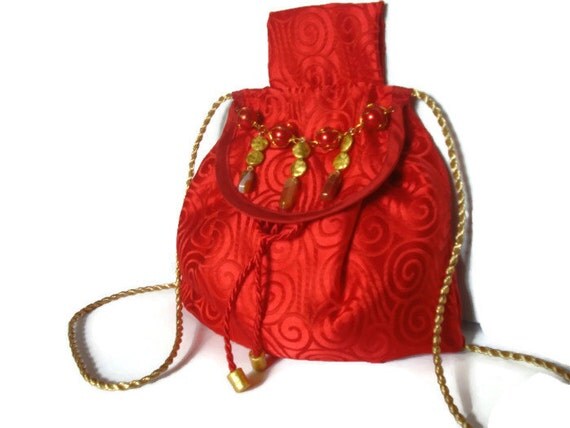 What has been your best experience with Etsy?
My best experience with Etsy was the time I worked very closely with one of my customers to custom design one of my Mermaid Purses for her. It was such a fun experience talking back and forth with this customer who was just as excited as I was to really make this bag special. We talked about different fabrics, trims, and the different colors of pearls I could decorate the purse with. We stayed in constant communication throughout the whole process; and even while I was shopping for materials I was sending pictures of fabrics to her to give her a better idea of how the bag would look. In the end, she gave a rave review and said she simply adored her new bag. This, I believe, is the greatest feeling a handmade seller could ever have! To have someone love your creations is the best.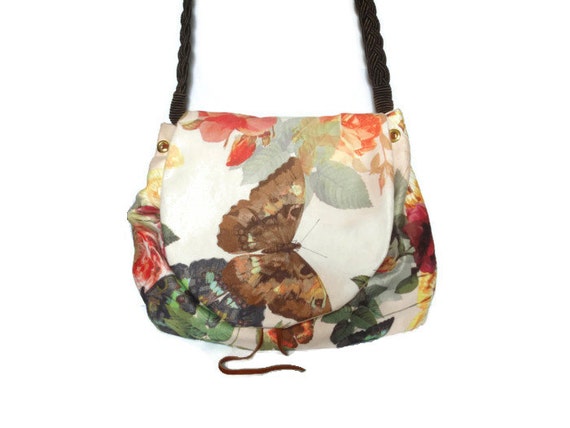 What is your favorite item from your shop?
I once had a lovely Mermaid Purse stocked in the shop but that has since sold out. Right now my favorite bag is my Green and Gold Foil Suede "Hunter's Bag" inspired by the world of J.R.R. Tolkien and The Lord of the Rings. The peridot, feather, and faux wood bag charms on the sides, I think, add a unique sense of magic to the bag; and while it is inspired by fantasy, I can definitely see the Hunter's Bag being used as an everyday bag, especially when you don't want to be carrying a lot of things.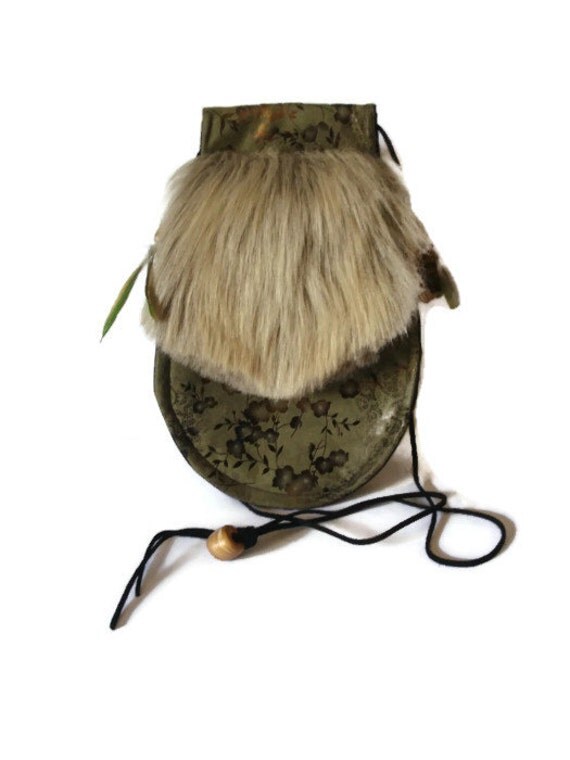 Do you have big plans for your shop?
Yes, of course! I have always had big plans for myself as well, and they are intricately tied to my Etsy shop. I have plans to expand my shop and produce new handmade accessories in addition to the vintage accessories I currently sell. I plan to design and create handmade notebooks that tie in with the theme of my purses. I have one prototype that I made for a poetry project called "Fairy Tales". It was a beautiful marbled paper notebook with a faux leather spine and gold leafed letters. I plan to also design and create similarly themed collars, chokers, and shawls. I have so many ideas in my head - too many in fact - that my hands cannot keep up! But I take it one day and one product at a time. I keep most of my followers and customers informed about current projects and new products before they are listed on Etsy via my social media so that they can get an in-depth look into how each handmade bag is created - with lots of hard work and a touch of magic.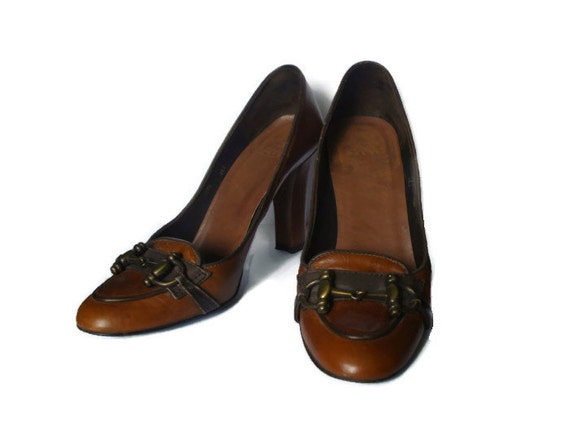 Connect with The Mad Bagger Shoppe on social media
Tumblr -
themadbagger.tumblr.com
Facebook -
www.facebook.com/themadbagger
Pinterest -
www.pinterest.com/gearsandgadgetz/