My name is Sofie I love being a artistic person and wouldn't have it any other way! I run a professional photography business - Amorphia Photography. I work with my husband and we are both multi-awarded photographers and amongst other achievements we have been shortlisted as Hasselblad Masters finalists & semi-finalists.
Other than my photography being a creative outlet, I also enjoy making beach inspired & bohemian style jewelry so I recently set up
Amorphia Designs
.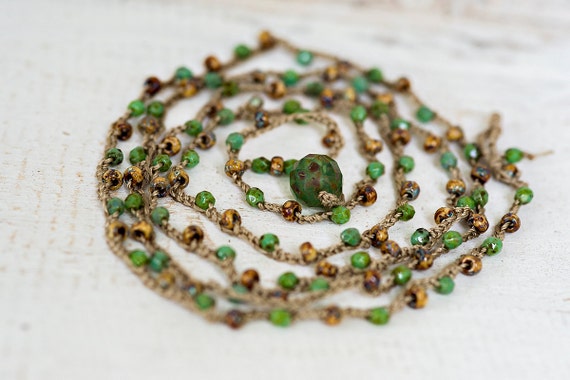 What brought you to Etsy?
When I began to make jewelry I enjoyed the process so much that I wanted somewhere to showcase my creations. Etsy has a plethora of beautiful handmade products and it made it the perfect platform for me to feature both my jewelry and fine art photography.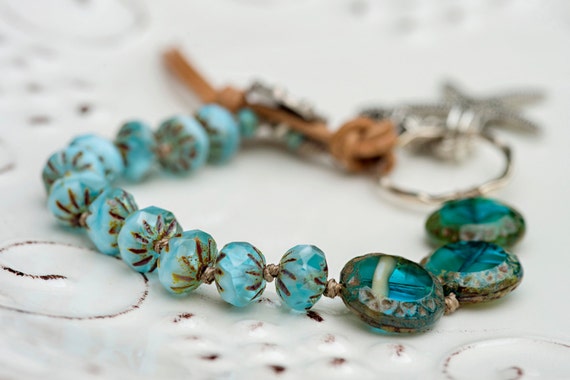 What inspires you?
I'm inspired by the purity of the true surf culture, its quirky people and their genuine love of the ocean and nature. Giving back to the community, simplicity, honesty and kindness are all part and parcel of a way of life that I enjoy and which inspires me. The bohemian, rustic and free spirited style is what I try to reflect in my creations.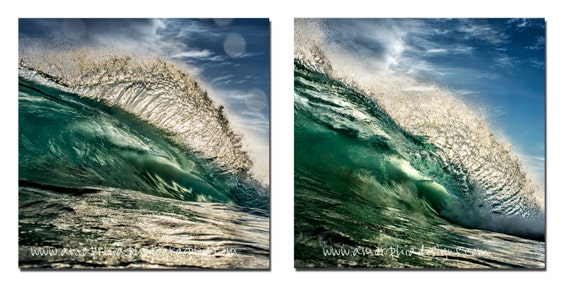 What is your favorite item from your shop?
This is without doubt one of my crochet wrap bracelets. This one stands out because it's such a beautiful soft pink color and absolutely perfect for summertime. It's easy to wear and incredibly comfortable in the summer as it's lightweight. This boho-style wrap bracelet is made out of a pale pink natural wax linen cord and is complemented with adorable pale green square & round beads which are flecked with pink & golden hues.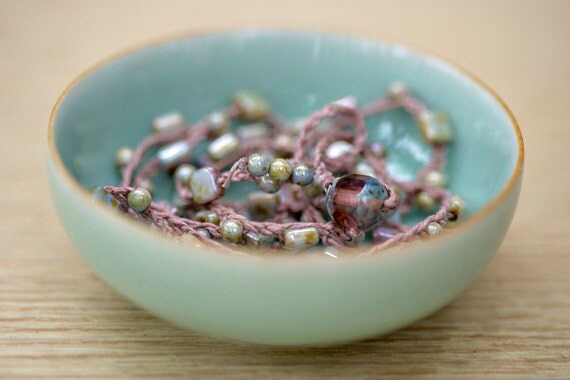 Connect with Amorphia Designs & Photography: